The new firmware version of Lufft's compact weather sensor family has for some time been equipped with new functions that significantly simplify Modbus programming.
The Modbus interface of the Lufft sensors, which has proven its worth many times over, has so far only used the transmission of 16-bit Modbus register values. With regard to the main task – the transmission of measured values – this is appropriate and functional. Up to now, setting procedures have also always been carried out via 16-bit registers.
In early 2017, Lufft USA customer Groundwork Renewables, Inc. expressed the wish to be able to make selected settings via Modbus coils, i.e. 1-bit ON/OFF information (a physical single-bit output). The main focus was on functions that influence the energy consumption of the sensors, e.g. switching the fan on and off as well as the heating.
I implemented this functionality together with the Lufft development team in the latest firmware version of the WSxxx series. The following test and optimization round took place in intensive cooperation with Groundwork Renewables. At the end of November 2018, we completed the tests and were able to officially release the firmware update.
The new Modbus Coils functions ultimately benefit all WS users because they can be used to simplify their Modbus programming. Especially in PLC programming, an important field for the use of the sensor Modbus interface, they can now dispense with the manipulation of register values. With the new firmware version, the desired switching functions can be implemented in this application as contacts or relays, thus considerably facilitating programming.
The protocol implementation of Modbus coils was also provided for the other sensors with Modbus interface and can be used there in the future for the realization of similar switching and setting functions.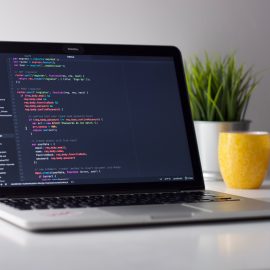 About Gerhard Specht ITS Consulting
With 25 years of experience in the development, technical marketing, commissioning and maintenance of control and monitoring systems, Gerhard Specht has been a valuable partner for Lufft since 2008. He gained experience in road traffic engineering at a leading system integrator in Germany for 15 years and, as technical manager, in Shanghai China. In 2008, he took the step into self-employment and did so successfully: With his focus on software development, road traffic technology, weather sensor technology and his expertise in communication protocols such as SDI-12, MODBUS and XDR, the partnership with Lufft was further strengthened. This lead to the complete takeover of the further WS family firmware development in 2014.
GroundWork Renewables, Inc
GroundWork Renewables, Inc. provides comprehensive meteorological (MET) measurement services to support the development of profitable solar and wind energy projects. The industry-leading GroundData™ program provides revenue class records that meet project requirements, including turbine type, size, ISO (CAISO) or PPA (Power Purchase Agreement). GroundWork supplies and services the United States including Hawaii and Puerto Rico, Canada, Mexico and Central America. International projects are available upon request.
Do you have any questions or would you like to request a quote?