Building on decades of experience, the redesigned PLS 500 retains key elements of the trusted, robust, and reliable OTT PLS, while enhancing the sensor to be more accurate, intuitive, and user friendly.
Click on the PDF window and use the arrow keys to navigate through the document.
Compare features of OTT PLS models from materials to communication capabilities and more.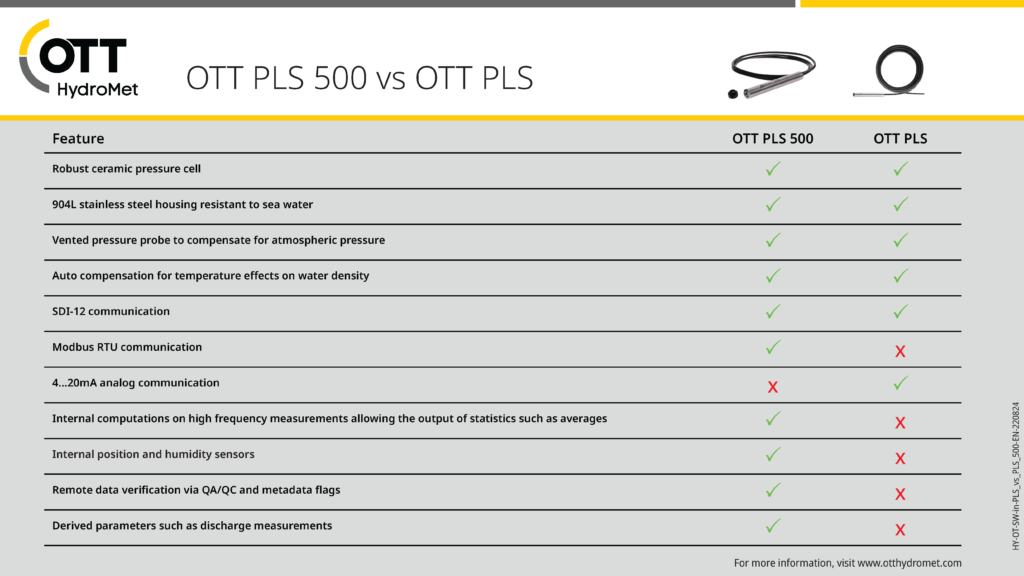 Interested in learning more? Contact an OTT HydroMet expert today for information on PLS 500 quotes, pre-orders, and other full solution monitoring options for your next project.