In July 2021, catastrophic flooding devastated communities in Germany, Belgium, the Netherlands, Austria, and Switzerland. Western Germany was hit the hardest with over 185 lives lost, making the event one of the biggest casualties since World War II.
One year later, communities are still recovering from the damage. The flash flooding swept away homes, roads, bridges, and other infrastructure. According to Munich Re, Overall losses came to €46bn (US$ 54bn), of which €33bn (US$ 40bn) was in Germany. It was the costliest natural disaster in Germany and Europe to date. What environmental conditions arose to cause this level of destruction?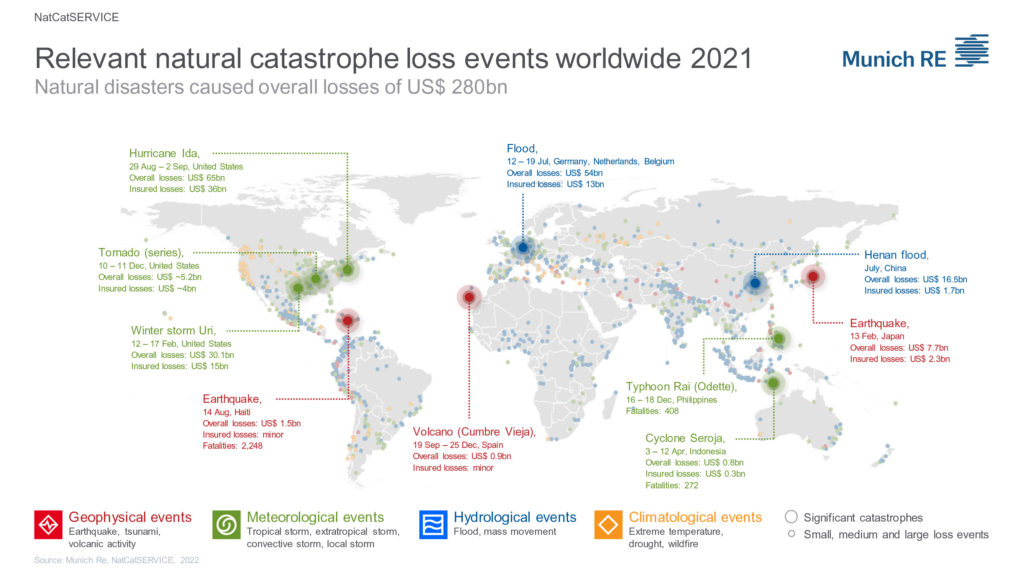 Precipitation and discharge 
After two low air pressure systems collided, extreme amounts of precipitation occurred from July 12-15, 2021. This triggered a rapid rise in water level on several rivers in the area and data values continued to climb in the days following. Water level data at stream gauges across Western Germany surpassed historical water level maximums and many stations were wiped out completely. Even with stations that remain intact, data continuation became a challenge as extremely high water level impacts the accuracy of existing water level-discharge relationships or rating curves.
Data challenges during flood events
Destruction of monitoring stations
Changes in stream morphology from erosion and sedimentation
Translation of water level hydrographs into accurate discharges values

Unknown flow profiles and velocity distributions from changes in flow paths (from

riverbed

to streets and forests)

 
Improving flood preparedness
Climate change continues to increase the likelihood of these catastrophic events. A warmer atmosphere has the capacity to hold more moisture causing more intense and frequent rainfall events. As we experience longer drought periods, subsequent dry soil and decreased vegetation contribute to quicker runoff as water uptake is less efficient. With this knowledge, optimizing flood warning is essential to protect lives and infrastructure.
In an article from BBC News, Professor Hannah Cloke, a hydrologist who set up and now advises the European Flood Awareness System, stated that the warning system "had done what it was designed to do" but that there were also "breaks in the chain" of communication that were exposed during the 2021 event. Prof Cloke says Germany has a "fragmented" system involving many different authorities in different states, resulting in varying responses. Cooperation across borders is imperative as water does not care about state or country boundaries.
As communities continue to rebuild, the United Nations launched the UNU Climate Resilience Initiative. The aim of this collaborative effort is to improve risk management, community preparedness, emergency response, and sustainable transformation by leveraging innovative technology. As we know, events like these cannot be prevented. However, improving public awareness through enhanced data management can reduce the scale of impact.
Key takeaways
Looking to a future with a warming climate, there are five action steps we can take to mitigate the impact from catastrophic flood events:
Implement a flood warning system if one is not yet present
Expand monitoring networks to include smaller streams and tributaries
Break down data silos and data availability with centralized, cloud-based water data management to empower your community

Integrate hydrological and meteorological networks for better insight into the full event

 

Enhance existing networks with modern technologies and data redundancy

 
Interested in improving your early flood warning systems?