Our Ukrainian partner had our airport sensors officially certified according to the International Civil Aviation Organization Standards (ICAO).
Background info
There are 16 international civil airports in Ukraine. At the moment only 10 of them are in operation. A major modernization and restoration program for airports is currently underway in the country. This includes the construction of new runways and the reorganization of aviation weather services.
In this context, all existing AWOS (Automated Airport Weather Stations) are due for renewal. For this all installed meteorological instruments must be certified according to international ICAO standards. Without this certificate they aren't permitted to be used as AWOS component.
Sensor examination
For ICAO certification of the Lufft sensors, the Dataspektr team installed weather stations equipped with Lufft sensors at the airports in Kherson, Shytomyr and Zaporizhzhya – connected to the "Dataspektr AVIA" software. These were the compact weather sensors of the WS family, the CHM 15k and CHM8k cloud height sensors, the high-precision weather sensors WS3000 and WS3100, the Lufft visibility sensors, and the VENTUS ultrasonic wind sensor. They were in operation for two years and had to face the conditions of all seasons.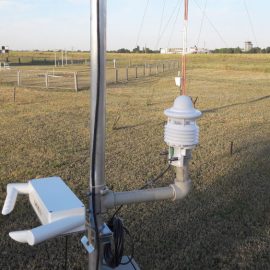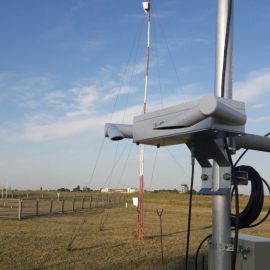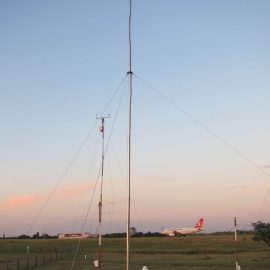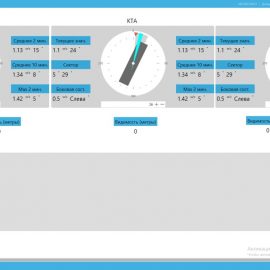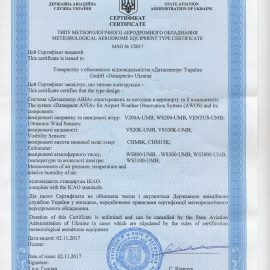 The results
The sensors and software performed very well and passed the test effortlessly. The meteorologists responsible for the test praised the easy integration of the system interfaces, the product quality, the precision and the compactness of the Lufft sensors.
When developing the monitoring software, the Dataspektr team paid particular attention to ensuring that it is both WMO (World Meteorological Organization) and ICAO-compatible. The "Manual On Automatic Meteorological Observing Systems At Aerodromes" (ICAO Doc 9837), the Technical Regulations (WMO-No. 49) and WMO-No. 8, which contains the specifications for the meteorological instruments used and the observation methods, were particularly important for this.
Software development
The main functions of the Dataspektr Avia software are the query of the sensors, processing and evaluation as well as the graphical preparation of the measured values according to the requirements of the ICAO and the WМО.
We congratulate our Ukrainian partner Dataspektr for successfully completing the test and receiving the ICAO certificate from the State Certification Body of Ukraine. The tested sensors can now officially be used in AWOS (Automated Airport Weather Stations).
Would you like to know more?