With the release of SmartExplorer v2020 there is now one software release that supports all Kipp & Zonen Smart instruments and the DustIQ. The manual has been updated and extended to provide more detailed information and instructions. The SmartExplorer software allows you to easily check and change the RS-485 and Modbus parameters. You can also monitor the measured parameters and log these locally. The SmartExplorer software automatically detects the instrument(s) attached and changes its interface and options according to the type of instrument and its hard- and firmware level.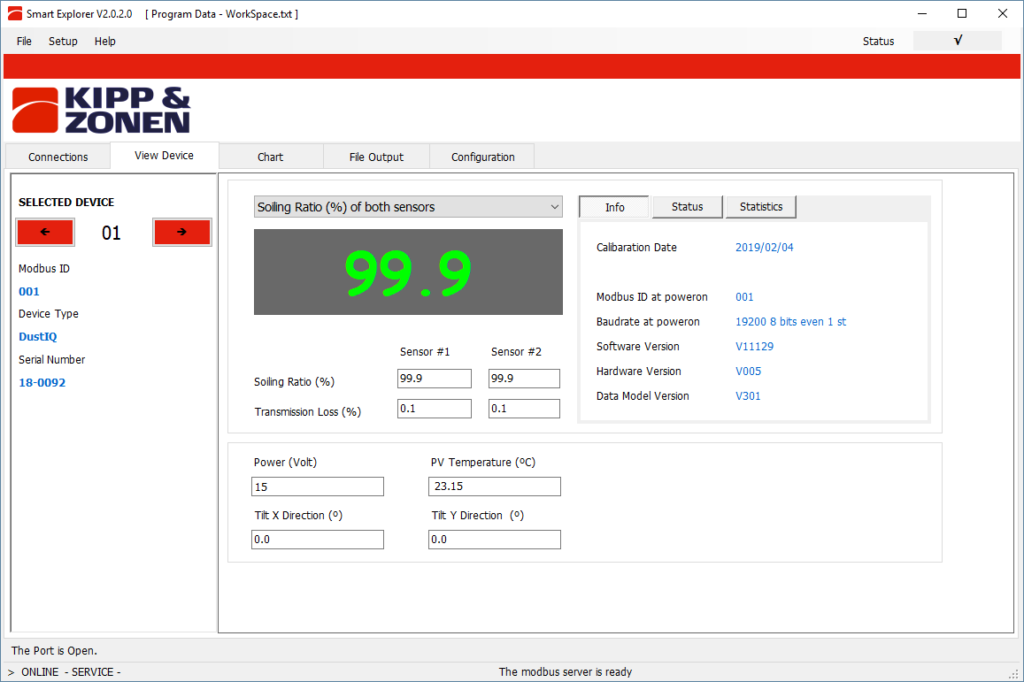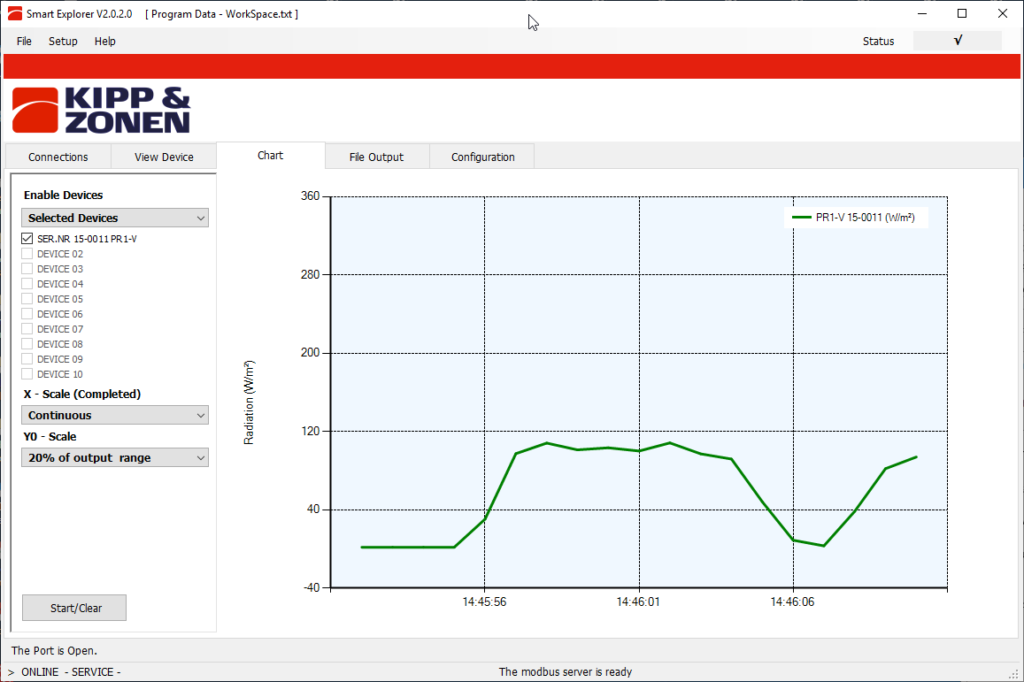 The SmartExplorer software also allows local data logging of up to ten instruments.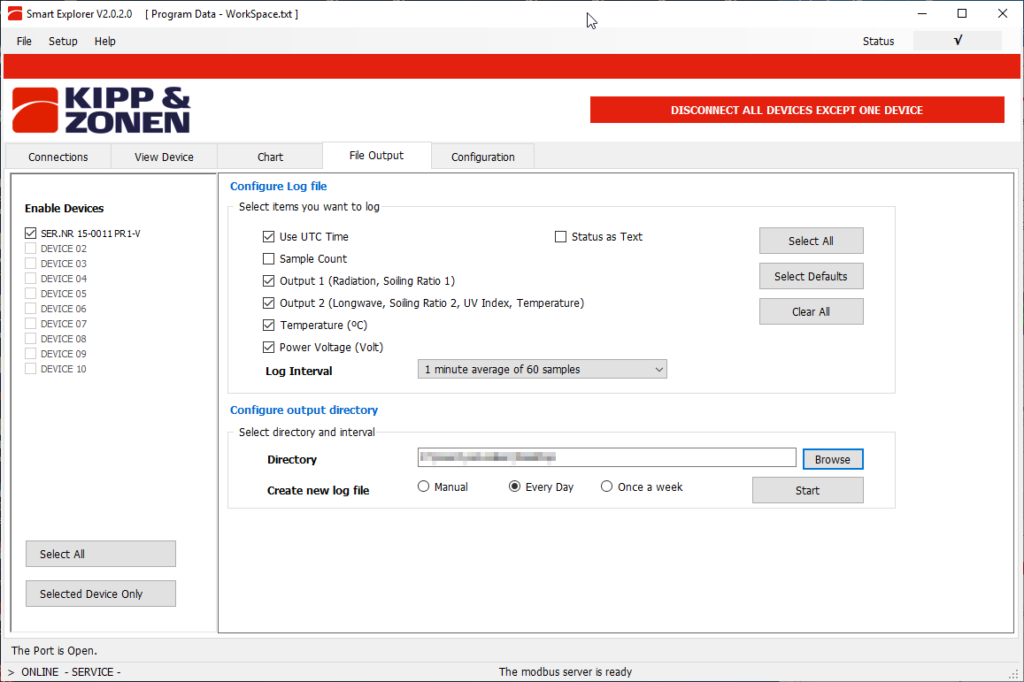 Connections can be made hardwired using an USB-RS485 converter or using your LAN , TCP/IP and a remote LAN – RS485 gateway.
Download and install the new software