If you are a groundwater hydrologist or engineer, you know that though groundwater is out of sight, it is always on your mind. You know that the global demand for water is growing at a rate of 1% per year, that 70% of the water demand is from agriculture, and that most of this demand is in drought-stricken regions with limited resources. You understand the urgency in managing our water supply and balancing the need for human sustainable use which impacts everything from human consumption to energy to manufacturing.
During this year's National Groundwater Awareness Week, we'd like to show our appreciation for you in honor of the work that you put in to protect our world's most precious resource. We are committed to partnering with you in your endeavors of monitoring groundwater to protect lives and the environment. We aim to support you in your efforts with the tools necessary for your complex monitoring challenges, which is why we've put together in-depth resources for your reference including:
Out of Sight, Out of Mind?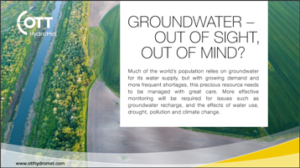 In this high-level look on the global issue of groundwater, we examine what issues are facing groundwater today. Explore this fact-driven deep dive into groundwater for relevant talking points and statistics to share with others to highlight the importance of monitoring and protecting groundwater.
Collection of Groundwater Monitoring Customer Stories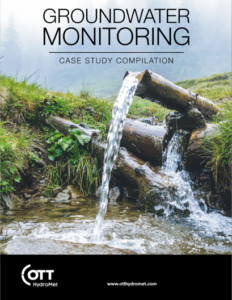 Learn from several of our customers how they combined groundwater monitoring with remote communication to consolidate their costs and reduce staff involvement, to ultimately streamline their data collection process. From locations ranging from the United Kingdom to the United States and beyond, see how groundwater monitoring is crucial for government agencies and companies alike who need a better understanding of local groundwater before making key decisions.
On-Demand "Ask Me Anything" Groundwater Monitoring and OTT ecoLog 1000 Webinar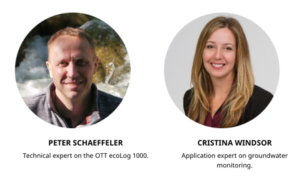 Our panel of experts, including technical expert Peter Schaeffeler and application expert Cristina Windsor, answer questions directly from our audience in this on-demand webinar on groundwater monitoring. They cover how you can avoid data gaps, unscheduled trips to the field, maintenance costs and more. Learn which groundwater and surface water applications and use-cases the OTT ecoLog 1000 is best suited for to measure water level and temperature.
To tap into further resources with OTT HydroMet, please reach out to our team today to learn more about how our broad portfolio of groundwater sensors, dataloggers, data management platforms, and service can best support your daily work.